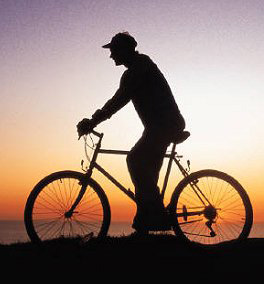 Before you venture out onto Highway One on your bicycle, think about your experience level. While biking on the highway is popular with experienced riders, we have to point out that it can be treacherous. Narrow lanes and shoulders, steep hills, occasionally heavy winds, cars, trucks, RVs, and infrequent repair facilities are just a few of the obstacles.
And regardless of where you ride, do wear a bike helmet for safety .
A bicycle is a human powered vehicle.